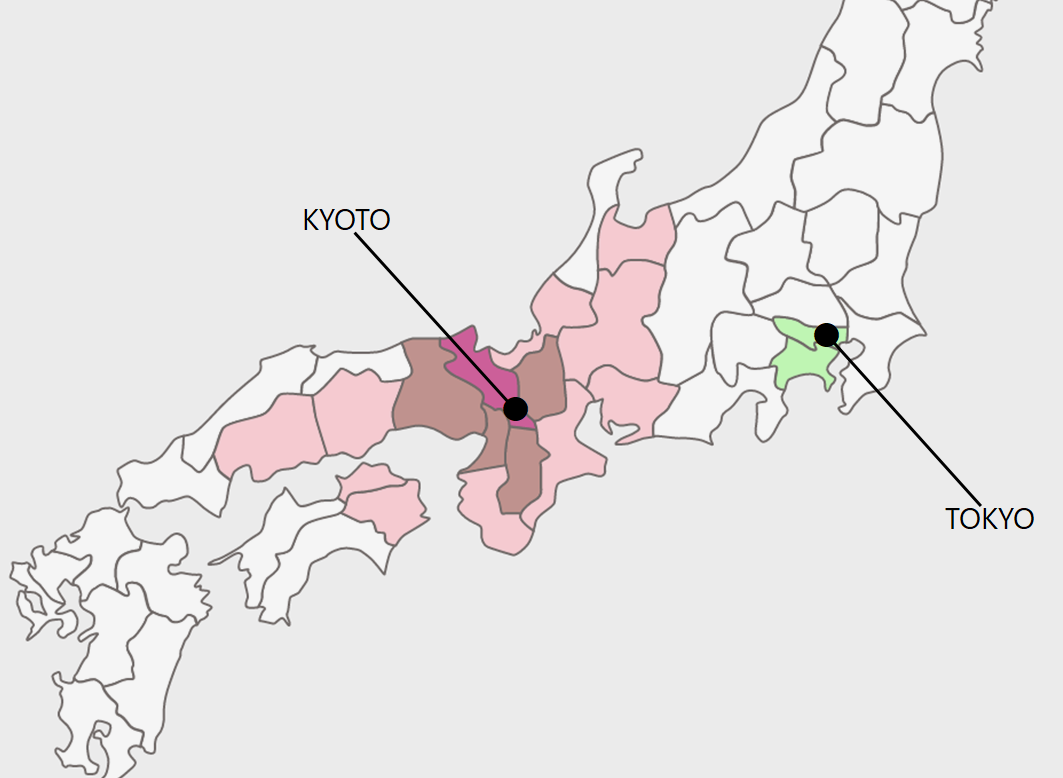 FYI: Below is the description that I prepared for our Kamogawa Law Office , back in 2015.
Kyoto, Shiga, Nara, Fukui, Hyogo, Wakayama, Osaka, and other areas
京都、滋賀、奈良、福井、兵庫、和歌山、大阪といった関西地域を中心に、東京から四国まで、遠方の事件の取扱い経験があります。
We are qualified to practice in any jurisdiction in Japan, and we have served clients from all over Japan in the past. We are one of the very few law offices in Kansai area with the ability to provide "general practice" services in English. In some cases, such language skills maybe essential because of the urgency.
One of the criminal cases we have handled required communication with our client's parents in his home country through international phone-calls, working closely with embassies coordinating the parent's visit and prosecutor's scheduling. These had to be done while negotiating with the Japanese victim for a settlement and coordinating money transfer for the settlement and a fine for the summary judgment. Everything had to be put together within the 20 day maximum detention period, in order to prevent following indictment by the prosecutor.
For this reason, foreign clients living far from our office in Kyoto, such as one from Fukui, have called us for our legal services in English, despite challenges caused by location.
Before you decide to hire us as your legal representative, we can help you decide whether the urgency of your case requires our English language services. Please feel free to contact us for an appointment for a legal consultation (HOURITSU-SOUDAN). The fee for the consultation session is 11,000yen per 1 hour.