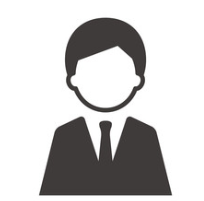 By Anonymous, December 14th, 2020
After interviewing three other attorneys, I retained Mr. Tomimasu to handle the breach of my employment contract against my employer that was a large Japanese company in the industry that I was employed. My employer elected not to engage in any pre-litigation settlement negotiations. My employer had a large ego that caused it to believe it could do anything it wanted without any repercussions. Thus, Mr. Tomimasu had to file a lawsuit on my behalf. As a non-Japanese citizen such a lawsuit was not going to be easy to have a successful outcome. My employer knew that and thus believe it could just continue to delay and be dilatory in its actions figuring that Mr. Tomimasu would give up. Mr. Tomimasu did not.

My employer made the entire process very difficult. Mr. Tomimasu diligently worked on the necessary responses. Each response was a challenge because of the industry that I worked in and the necessary additional learning that was needed on the part of Mr. Tomimasu to respond correctly to the dubious accusations my employer made against me. My employer clearly had the initial advantage because it had the knowledge of my industry and people willing to distort the truth. As the time past, Mr. Tomimasu was able to demonstrate the inconsistencies in these distortions. In the end, the Court stepped in and forced my employer to the settlement table. With that act, Mr. Tomimasu was quickly able to justify a successful settlement to the Court and the Court forced my employer to capitulate to that settlement.
【Employment Dispute /District Court /Settlement 】